Ever since upgrading my two Windows machines (Asus UX301 ultrabook and Lenovo ThinkPad 8 tablet) to Windows 10 the Wifi throughput and latencies have been a mixed bag. Throughput is fluctuating and latency skyrocketing to 100ms periodically every 10-30 seconds. The bug is pretty similar to the one in Windows 7 ages ago where the operating system would continue scanning for available networks every few seconds, thus interfering with the current Wifi connection. The issue looks like this (iperf measurement + Task Manager graph for Wifi connection):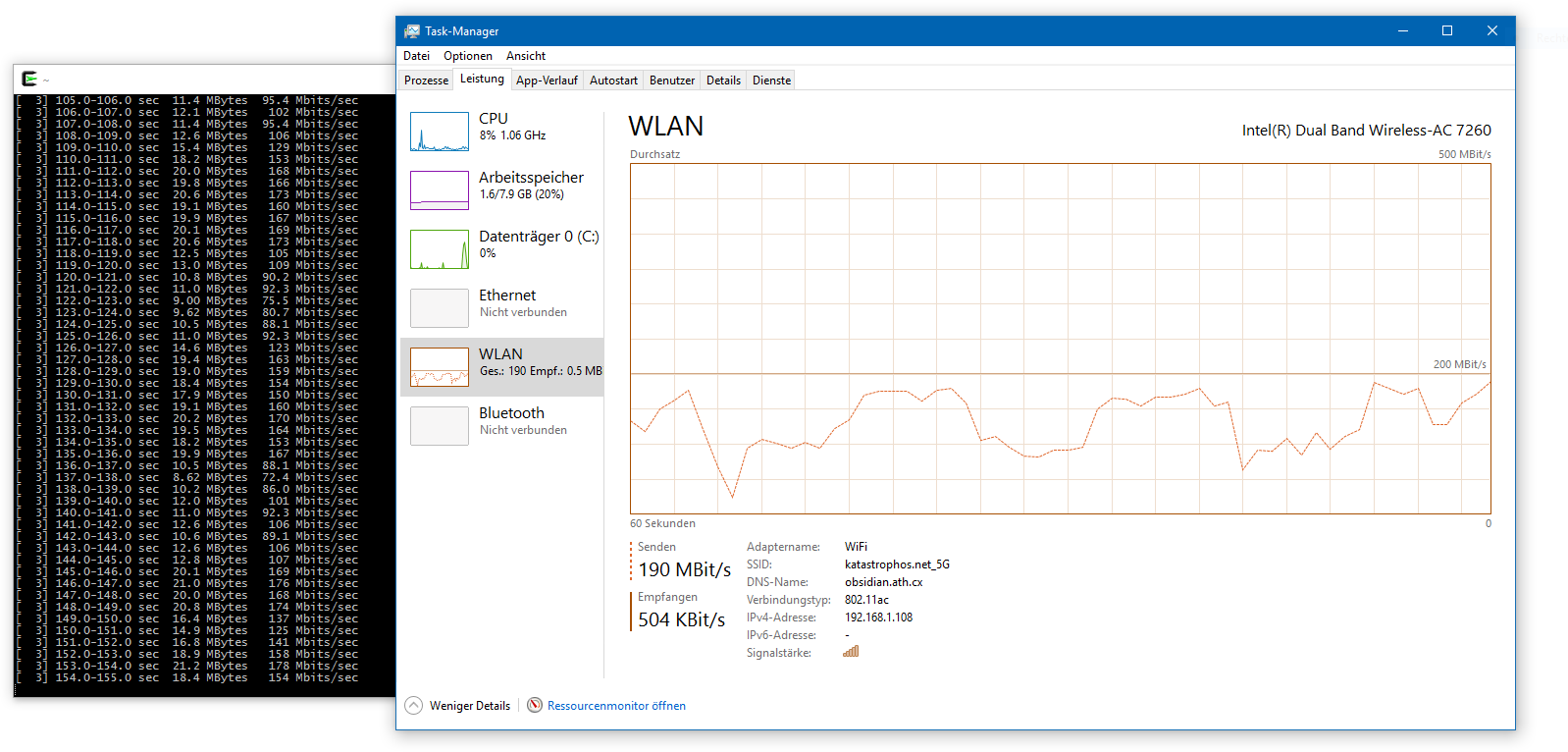 The drop in throughput is also where the latency is increasing to a point where VNC and even SSH connections are no longer interactive.
After tuning my access point's and Wifi adapters' settings to no avail, I started looking for running services on Windows 10 that might cause these interferences and lo and behold restarting the service "WlanSvc" (WLAN Auto Config) fixed the issue. I am now employing a task that does this on startup of the machine.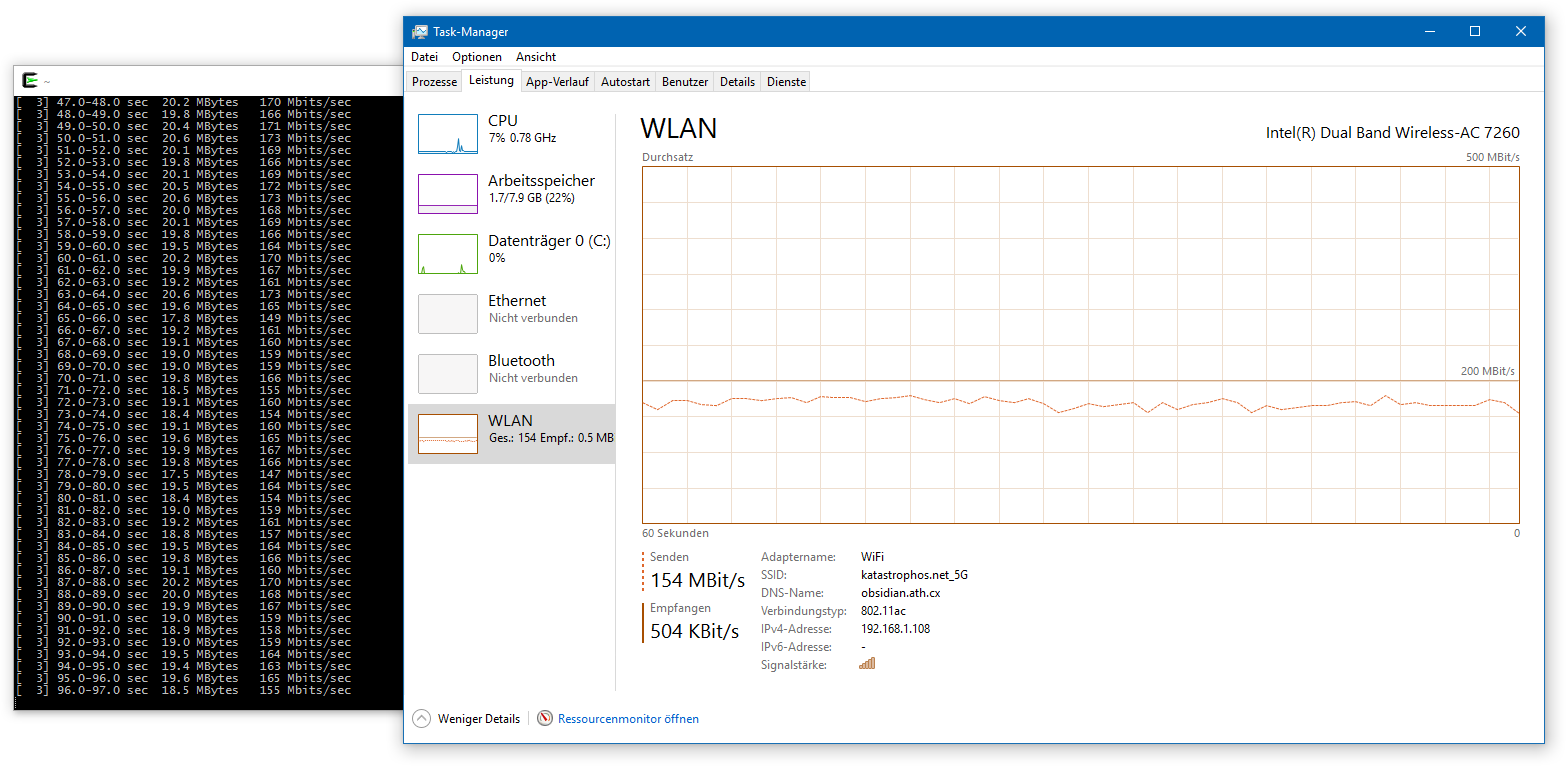 Alternatively you can manually enable/disable WLAN autoconfig on all interfaces. This can be used during and after connecting to the Wifi network:

netsh wlan set autoconfig enable=no interface=*

to disable autoconfig after making the connection.

netsh wlan set autoconfig enable=yes interface=*

to connect to other wireless LANs again afterwards.
Microsoft, get your crap sorted out!