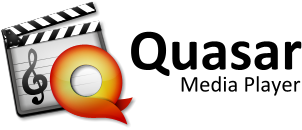 It's been some time since the last update. In my previous post I mentioned I was in the process of setting up a nightly build system. This system has been running silently since May.
I guess it is finally time for me to officially announce the nightly builds of Quasar Media Player:
http://www.katastrophos.net/downloads/quasar/nightly/
Along with the most current sourcecode tarball, binaries are available for 4 platforms:
Windows (win32), OS X (universal binary), Sharp Qtopia and pdaXrom Linux (both for Zaurus PDA)
The Windows version comes in two styles: a generic setup (EXE) and a self-contained portable version (7z archive)
Enjoy and please leave a comment.